Advocating for Herbal Animal Care

A special interest of our Herbalist, who has a particular fondness for dogs, and feels that animals deserve to benefit from herbal health care too. When she has time, she puts the information she finds about wholistic animal health here. She hopes that you find it helpful, interesting, and enlightening.
Herbal Veterinary Care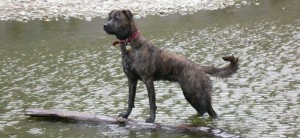 Increasingly, pets are having many chronic health problems at increasingly younger ages. Since herbal medicine is so beneficial, shouldn't our companion animals have access to it too? Fortunately there are some wonderful veterinarians that recognize this. If you want your pets to have the benefits of herbal healthcare, check out the following veterinary organizations.
Veterinary Botanical Medicine Association
VBMA (Veterinary Botanical Medicine Association) for a qualified holistic veterinarian near you and to learn a bit about botanical medicine for your pets.
American Holistic Veterinary Medical Association
The AHVMA veterinarians are devoted to supporting alternative and complementary veterinary healthcare.
NOTE: The herbalist at The Herbwalker's Apothecary is NOT a veterinarian. The information on this page is provided for informational purposes only. If you require veterinary care for your pet, please contact a qualified veterinarian.
Some videos which may interest you